AP Access for ALL is proud to introduce our Regional Relationship Specialists. These specialists will work closely with participating districts and AP liaisons, ensuring schools have the resources and support needed to participate and students are equipped to succeed. They will also be reaching out to all districts who have not yet signed up for AP Access for ALL to ensure that ALL Tennessee students have access to these online advanced placement courses and FREE college credit.
Donna Smith is a long-time Tennessee educator, serving as a teacher and librarian in Lauderdale County for 42 years. During her time in Lauderdale County, she served as the Dual Enrollment and Distance Learning Coordinator for ten years, giving her first-hand experience supporting students in Niswonger Online courses. Donna is a graduate of Union University. She and her husband have two grown children.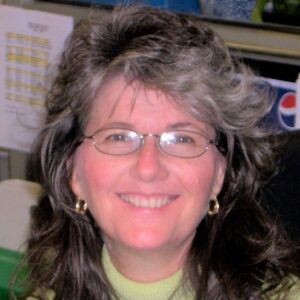 Dana Jetter has over 13 years of teaching experience in various urban classroom settings including co-teaching in a special education inclusion classroom as well as honor level Math courses. In previous roles, she has worked with first generation, at-risk or underprepared students and families with their transition from high school to post-secondary through academic advising, community service and tutoring sessions. She earned a Bachelor's in Mathematics from Central State University and Master's in Mathematics Education from Cambridge College. Dana has dedicated herself to becoming a life-long educator and learner, and she strives to instill a similar desire in all of the students with whom she works.
Brenda Welch has been a school counselor for the past 25 years, having served grades K-12 in both the Franklin County and the Tullahoma City School Systems. She received her Bachelors and Masters degrees from Middle Tennessee State University, as well as a Doctorate from Trevecca Nazarene University. Her goal as an AP Liaison with Niswonger is to help her school teams discover the best fit for AP Access For All in their curriculum. Brenda currently resides in Winchester, in Franklin County, with her husband and fur babies. They have two grown daughters.
Jon Frye is a lifelong Tennessean and learning enthusiast with more than 32 years of experience in the public education domain. Originally a math and physics teacher, Jon has also served as Career Technical Education (CTE) Director in two school districts and represented Tennessee at the organization's national level. He was a Principal of the Year finalist in 2014-15 and now resides in Dyersburg, TN.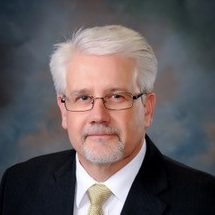 Janet Graham has served the Cumberland County School district of Tennessee for more than 42 years, with roles including teacher, State Department Consultant, elementary and high school principal, supervisor of K-12 curriculum and, most recently, Director of Schools. Janet is a graduate of Tennessee Technological University and is married to Mike Graham, with three daughters and five grandchildren.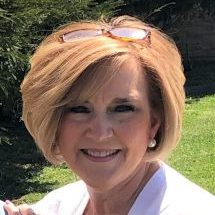 Jill Jaynes's eventful career path has included volunteering, nonprofit work, marketing and political advising. She has served on the office staff of both Senator Bob Corker and Lamar Alexander as well as been the Vice President of Institutional Advancement and Branding at her alma mater, Tusculum University. Now working with Niswonger Jill's volunteerism speaks to the passion she feels for putting others first. Jill is recently married to Patrick Jaynes, has a daughter and two grandchildren and enjoys painting.
Marti declared her intention to be a teacher in 2nd Grade, and has spent her entire life focused on helping others learn.  After graduating Cum Laude with a degree in Mathematics from ETSU, she taught general, advanced, and AP-track math at Dobyns Bennett High School in Kingsport for 12 years.  After starting her family, volunteering in the elementary schools in Johnson City, and tutoring math students in middle school, high school and college, she re-entered the formal workforce running book fairs for Scholastic. When she's not busy helping children or the teachers who support them, you will find Marti and her husband, Fred, at the baseball and softball fields where they support three aspiring athletes on three different teams at the same time!
Samantha Travis served as the Regional Center for Nuclear Education and Training (RCNET) technical specialist/grant coordinator at Chattanooga State Community College since 2015 where she promoted RCNET and the nuclear programs offered at the college. Samantha assists with developing a pipeline of prospective employers and assists students with application processes, resume writing, and interview skills. She also served on high school advisory committees and coordinated workshops for secondary students and professional development for teachers. In addition to her experience as the technical specialist/grant coordinator, she holds a Bachelor of Professional Studies in Technology Management. She also advised current and prospective students on classes and which career paths they have available in the nuclear industry, as well as other STEM careers. Samantha has also served as an adjunct instructor for the radiation protection program at the college.