With AP Access for ALL courses in full swing, it is critical to stay updated on student progress and mastery.  With next semester enrollment, right around the corner, here are some helpful links.
Check out the buttons below to learn more about how to enroll students as well as other helpful information.
AP Access For All courses offered during the Fall 2022 semester are listed below. 
Click on the courses below to learn more information about student pre-requisites and additional College Board information.
NOTES:
Our AP Courses are year-long or one-semester. Every section is paced out for both a one-semester course (Jan – May) or a year-long course (Aug-May).  Counselors will let the students know which pace the student should follow.  Pacing guides and due dates on the home screen of the course when students log in.

For an A.P. course to be awarded the 5 additional rigor points a student must sit for the AP Exam. If weighting is applied to a course before the exam date and then the exam is not taken, districts must have a system in place for removing those points. See

Uniform Grading Policy

for more information

For an AP to be considered an EPSO for Ready Graduate credit, a student must sit for the test.

For a list of AP courses and high school graduation requirement substitutions see

Graduation Requirement Substitutions
College Board has stated that all exams will return to traditional paper and pencil administrations. These pencil/paper exams will be administered by the local high schools or an approved testing center.  College Board will evaluate the ongoing COVID-19 pandemic, digital administration from past tests, and feedback from districts to reassess as the school year progresses.
Our Regional Relationship Specialists are available to help you make AP Access for ALL a success in your school.
Click below to learn more about each of our Regional Relationship Specialists.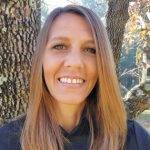 Samantha Travis
Regional Relationship Specialist - Southeast Region