Want to Become an Online APAA Adjunct Teacher ?
Tennessee teachers are the cornerstone of the AP Access for All (APAA) program. Our adjunct educators are located across the state; ready to offer guidance, motivation, and aid to their designated online learners. Adjunct teachers are supported and trained by the APAA administrative team and a Subject Area Lead Teacher.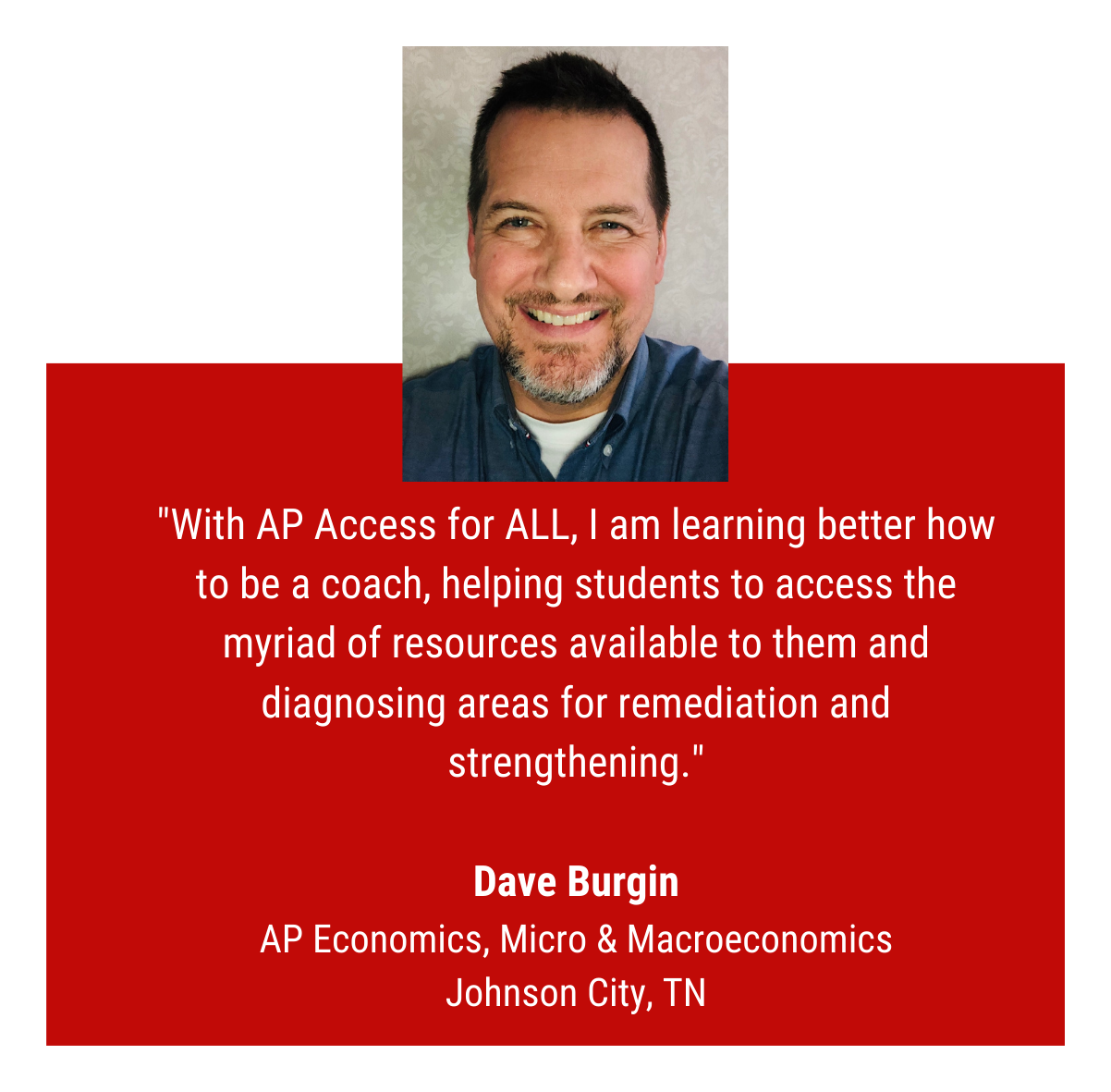 Roles and Responsibilities of a Niswonger Online Teacher
Gain insight into the expectations for adjunct teachers by reviewing a few of our established teacher standards.
Provide support, encouragement, and assistance to the assigned online learners.
Provide feedback to students that will enable them to improve and be successful within the course and on the AP exam.
Collaborate with the lead teacher and other teachers in your subject area to improve the course.
Hold the proper endorsement and certification that correlates with the online course.

Offer a minimum of three hours of virtual office time per week.

Answer all email concerns, questions, and inquiries from students within 24 hours.
Post grades for all assignments, projects, and papers within 7 days of submission.
Make concerted efforts to re-engage students who are not logging in or successfully completing assignments.

Due to College Board regulations, active AP Coordinators cannot be an AP teacher due to conflict of interest.
Payment is $2,000 per section plus $50 per student
Year long teachers are paid 4 times per year ($500 each payment plus $50/student added to check in May)
Spring Teachers are paid 2 times per year ($1,000 each payment plus $50/student added to check in May)
Sections do not exceed 20 students.
AP teachers are paid as a 1099 contract employee.
APAA Adjunct Teacher Interest Form
If you are interested in applying to be an adjunct for the APAA program, please begin by answering the question below.